Spoiler alert:
your brain is f*cking with you.
You may not realize it, but if you're struggling with any of the below, then it is! Whether you already have a successful business or you're just starting out, it's really easy to fall prey to any (or all!) of these thoughts and feelings;
You're always looking for someone or something that has that perfect hack or process or widget that's just going to make you feel like you can take on the world.

That nagging voice in your ear telling you you're not good enough and someone is BOUND to find out is permanently there, like an evil conjoined twin.

Boundaries? What boundaries?! You're constantly trying to do more, please everyone and bend over backwards, but somehow it's never enough.
Oh, and if you're reading that list, recognizing yourself in it and then beating yourself up for it, your brain is DEFINITELY fucking with you!
REAL TALK, LADY. You're human.
Almost all entrepreneurs struggle the same way (especially the ones who seem perfect!) You have a choice to stop doing this to yourself and say enough is enough. Running a business has plenty of things that can cause struggle, but you don't have to be one of them!
Uncommon Confidence is the 8-week, no bullsh*t path to unshakeable confidence.
This isn't a one-size-fits all, off the shelf course. I deliberately keep the course small so that I can get to know each of you individually and tweak as we go so that everyone gets exactly what they need to gain Uncommon Confidence and profoundly change their businesses.

It might sound too good to be true, and confidence might sound impossible, or even scary. But if you have a human brain (and I sure hope you do!) then it's just a case of understanding how to control it, rather than it controling you. The course is specifically designed to fit in around busy schedules, and to be put into practice on the go, because who has the time for hours of study and pretend scenarios?

The way our brains work best when tackling big changes to our thinking is by taking small, consistent, incremental actions. UnCo is designed with that in mind so that you can start implementing, taking action and having more success in your business from day one. By the end of our 8 weeks together, you'll be miles away from where you started, with the minimum of blood sweat and tears (though if you like the drama, by all means, feel free!)

Building a support network has been shown to be essential to entrepenurial success* and roughly 50% female founders struggle to find their tribe, so we've made it simple by building your very own girl-gang of wonderful, successful women into the course.


Here's WHY it works:
My (not so) inner science-geek set out to find the very best pieces of Neuroscience, Psychology, Evolutionary Biology and more to learn how to build and keep confidence for life. The kind of confidence, in fact, that allowed me to teach these techniques to my clients and then do something crazy like create a course teaching women how to be confident... Me from 5 years ago thinks I'm crazy...present me is happily flipping her the bird.
The result: Uncommon Confidence. An 8-week, online course that breaks down all the heavy research into fun, simple steps you can do anywhere, without having to put your life on hold. And the super-special extra bonus is that you get to do it with the support of a kick-ass group of women, who feel exactly the same as you do.
Research shows that only 4% of all online courses are completed (something I'm certainly guilty of!). Uncommon Confidence is designed specifically with the major reasons for drop-out in mind, to make sure your good intentions translate into actual actions.
Here's what you get:
A pre-launch 1:1 call with yours truly & a pre-kickoff workbook to help you get really clear on where & how confidence is impacting your specific business, so you can truly get stuck in
Weekly lessons, delivered via audio, transcripts & workbooks. I've got different learning styles covered, and every bit of the curriculum is designed so you can learn the way you like best. We cover everything from the 3 steps you need to take to build Uncommon Confidence to how to be comfortable with your face being out there, via the tough stuff like setting boundaries and dealing with angry clients. Whatever you'll encounter in your business, you'll leave being able to face with Uncommon Confidence.
We have weekly group calls - consider this the super awesome girl-gang of your dreams. It's a place to get support, help and a little bit of cheer-leading when you need it. It's time to get some 1:1 Attention from me to blast through any challenges you're having as and when they rear their ugly little heads. If you can't make it one week, no worries, the calls will be recorded and shared.
Access to the facebook group where the conversation and support continues between the calls.
Even more support in the form of Voxer- a voice and messaging app. Drop me a message, and I'll reply ASAP. A programme that I roll out and then sit back and tune out, this ain't!
A welcome gift package, because who doesn't like getting post?!
Uncommon Confidence next launches Sept '19. Sign up below to be the first to know when the doors open!
Neuroscience geek and brain enthusiast.
I've earned a PhD at one of the best schools in the country, run multi-million pound projects, met and married a great man, moved continents to start a new life and started my own business. And I did it all despite crippling insecurity and doubt in my own abilities.
Pushing through the doubt, the fear and the constant, nagging feeling of not being good enough is possible, but it's a terrible coping mechanism because it's so damned hard. It leaves you exhausted, with a massive sense of imposter syndrome, and somehow, no matter what you achieve, it never ever translates into confidence.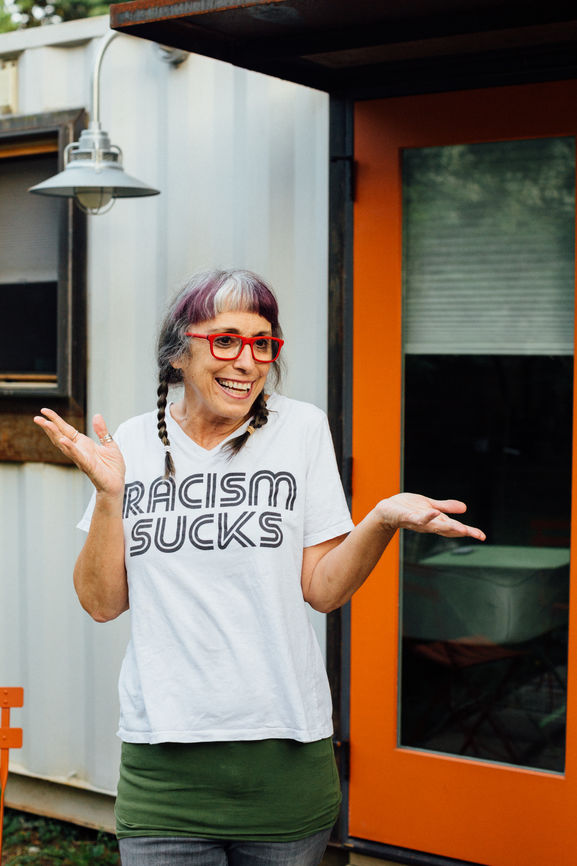 Here's more about how I got to UC and why you need it in your life.
Starting a business is hard. And mine came with a career-change, move across the Atlantic and almost complete lack of support network. Plus I got married and bought a house that turned out to fill with water every time it so much as drizzled. Needless to say, my inner shit-talker had a field day and ran my life for a hot minute!

One day, I had a come-to-jesus moment and realized that I had all of this knowledge about how and why humans behave the way they do and it was time to take it out of the classroom and into my life. Then I started to introduce it to my clients, and their businesses and lives changed exponentially too.

I know that little story sounds a little cheesy, and I'll admit, it is a bit! But the very coolest thing about UnCommon Confidence is that it works with your brain to get the results you want. You already have a brain that's smart and resilient and capable of change, so the hard part's over. All you need to do is put what I teach into practice. Simples.